Though this Swamp Goblyns poster appears on another page within this website (Peter Landau's Dive remembrance on "The Scene" page), it certainly warrants repeating, and in a larger format.
Loosely titled "Queen of the Sewer Rats", it is the work of the band's singer Lynne Von Schlichting and has been saved all these many years by Sindi Benezra.
1984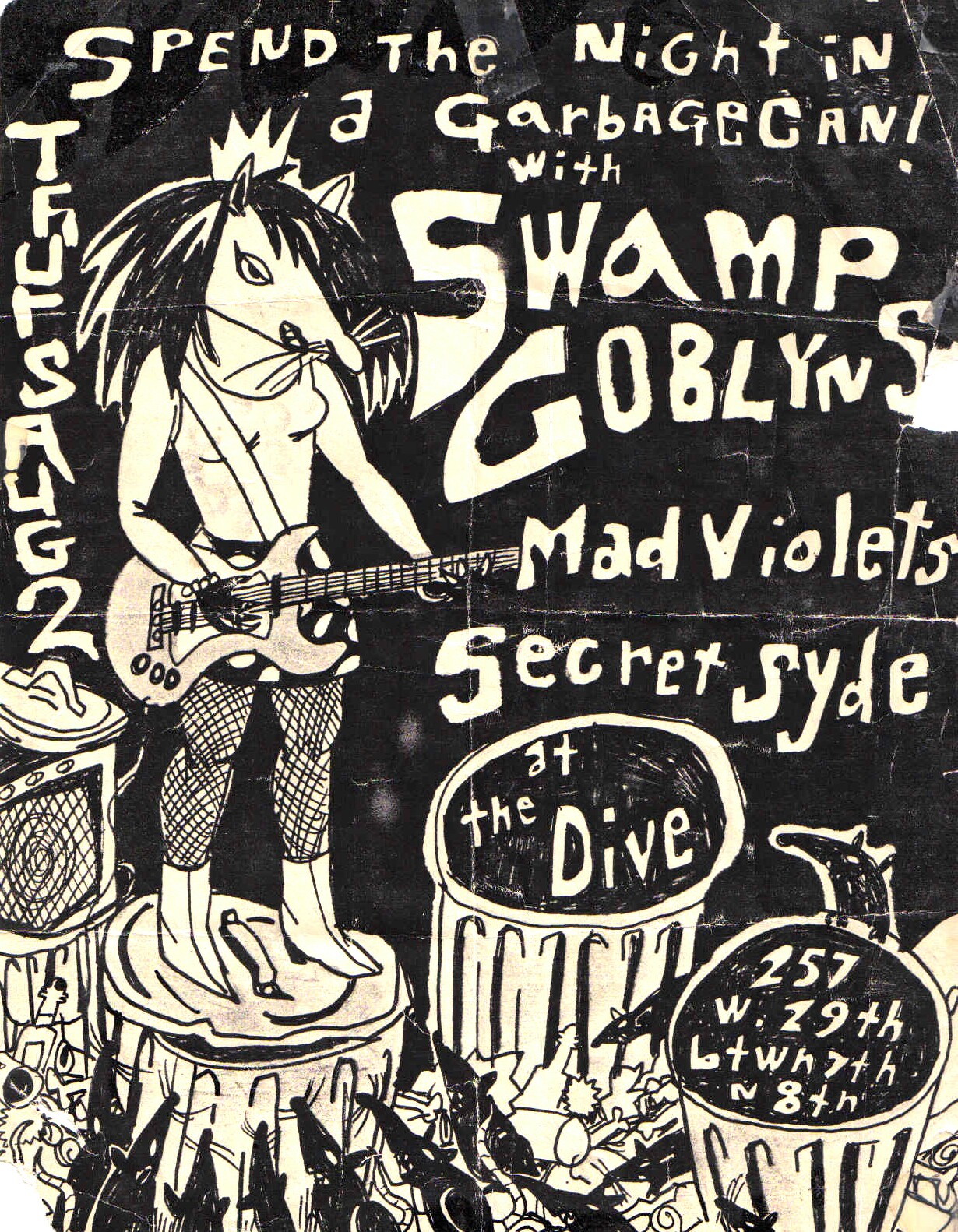 Sindi recently sent a scan of the poster to Amber Sexton who has put together a great photo gallery of Da Willys, which was a band that Peter and Lynne went on to form. The gallery also contains a terrific photograph of the Swamp Goblyns.
You can view the complete photo gallery at the link below.
The Collection of Dino Sorbello
The Collection of Peter Stuart Kohman: Artwork by Lesya Karpilov
The Collection of Orin Portnoy
The Collection of Michael Stark
The Collection of Rolf Rieben - Page 1
The Collection of Van Kieth Morrow
The Collection of Greg Gutbezahl