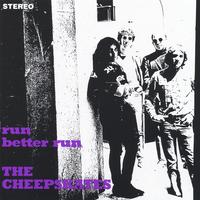 On May 3, 2005 the Cheepskates first album "Run Better Run" became available at all of the major online music retailers such as Tower Records and Best Buy, as well as many others.
The songs, all original compositions were recorded and self produced during the summer of 1983 at Dubway Studios in Manhattan, using a 1/4" four track reel to reel tape machine. Legend has it that the album was recorded in one marathon fourteen hour session. And originally that was the goal. The Cheepskates entered the studio at ten o'clock on a Saturday night and over the next thirteen and a half hours all of the musical tracks on fifteen songs were recorded. But as the microphones were being set up for the vocal tracks at eleven-thirty the following Sunday morning everyone realized they were completely exhausted. So within a few weeks of that initial recording session the vocals were recorded and the tunes were mixed and completed.
From those sessions the Cheepskates released a single in the fall of that same year on their own label, 5 & 10 Records. In the spring of 1984 Midnight Records, an independent label out of NYC catering to the growing "garage scene" signed the band and released the album, selecting thirteen of the original fifteen songs that were recorded. It was titled after the single "Run Better Run."
In 1994 Music Maniac an independent label out of Holland re-released the album on CD for the first time. Along with the previously released thirteen tracks the CD contained three "bonus" tracks. Two of which were previously available on a Midnight Records Christmas compilation and a third from the same "Christmas" sessions, which had never been released.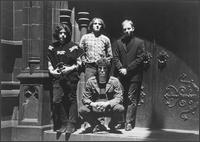 To read a past review of this album, click here.
More reviews at "Lost in Tyme" blogspot
To order the CD, or to listen to a 30 second MP3 of each song, click on any of the links below to go directly to the Run Better Run listing at each website.